Seven Hidden Objects
Park Slope NY 2003-04
Hidden pieces are revealed to the dweller after one year
In response to a participant who has lived alone for many years and in response to a story about a mysterious appearance of a book in her apartment, I decided to intervene in secretive ways in her living space. Inspired by the 14th century Persian Poet Rumi, and the beginning line of the following poem,
For sixty years I have been forgetful, every minute, but not for a second has this flowing towards me stopped or slowed.
I was interested in the question of could art have an impact if you simply know that it is there. The elements of the piece are listed below.
-This poem was written on a tiny silk ribbon and stuffed into the crack of a wall by the front door with the last half inch hanging out.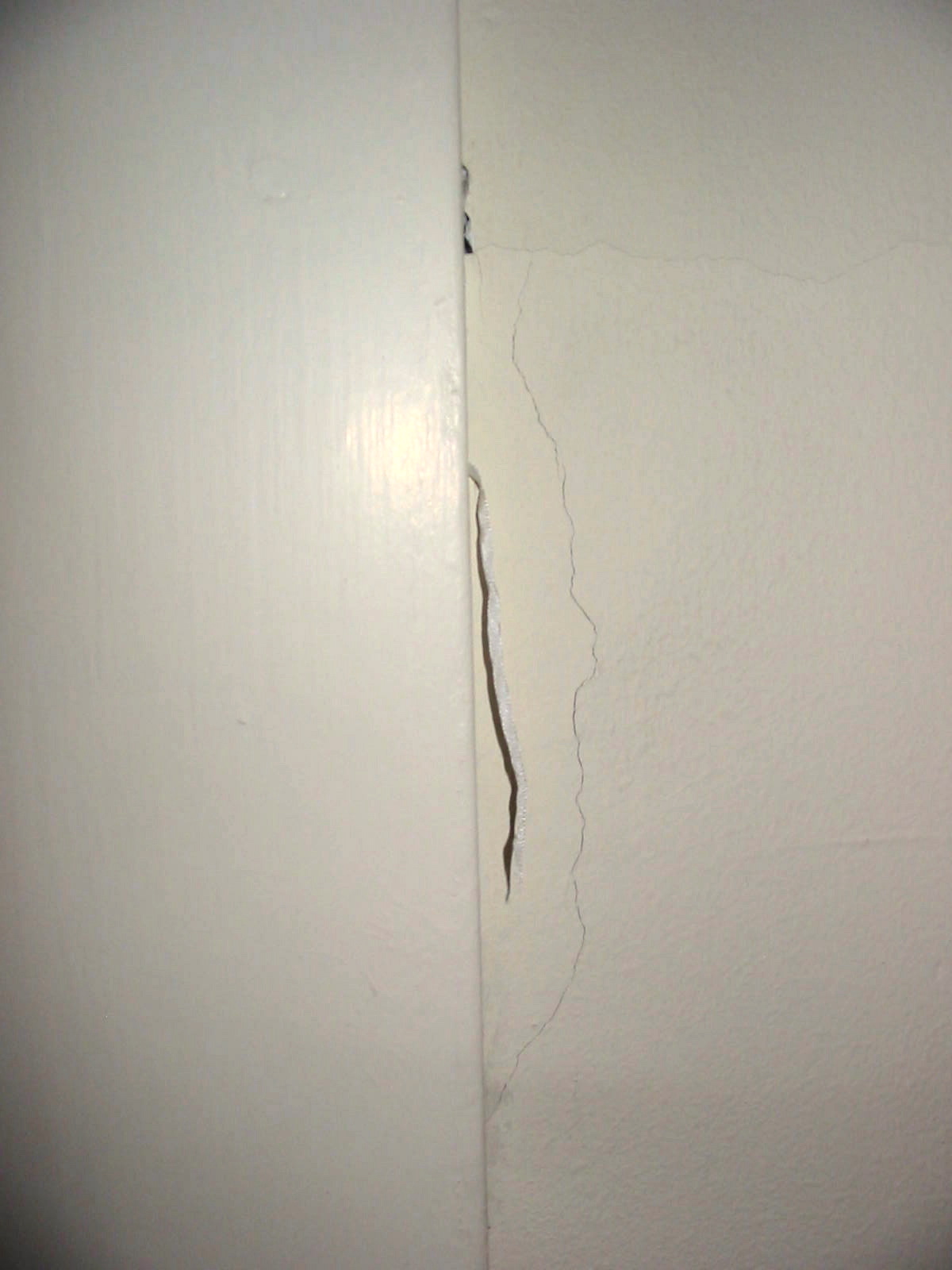 The ribbon hangs out by the door unnoticed for a year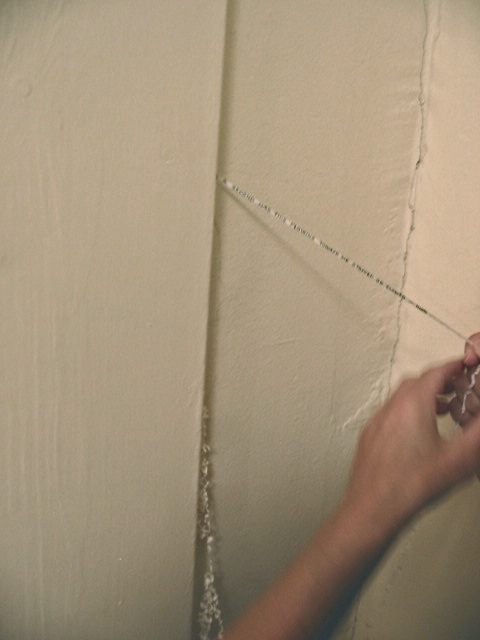 One year later, it is pulled out
Drips sliced off and placed up
Spice jars
Spice jars were emptied and figures from a local toyshop were glued to the bottoms, spices were refilled.
The Fire That Burns Deep
A painting in the kitchen depicts a camp fire barely lit, on the wall just behind it a raging cluster of orange pom pom's fuel the fire.
Tribute to Yoko Ono
The word YES was embroidered in the inner placket of a favorite white linen shirt. A reference to Yoko Ono and a piece from a book in the apartment